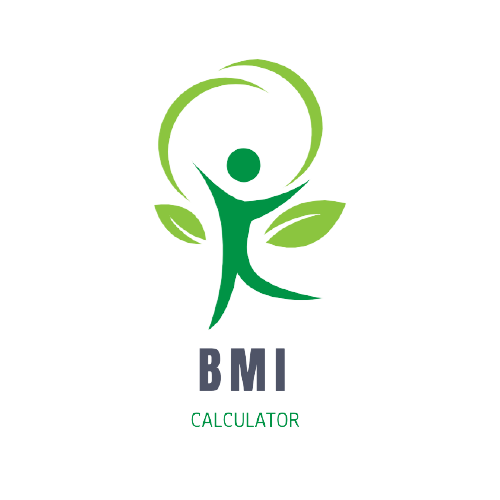 PRIVACY POLICY
Last updated: February, 2021
Welcome! This Privacy Policy (the "Privacy Policy") governs your use of the app BMI CALCULATOR operated by Fit Choice LLC ("Fit Choice"). Fit Choice takes your privacy seriously and wants to provide a safe and secure user experience for you.  This Privacy Policy describes how we collect, use, and disclose information on the App. 
Information Collected by the App  
Fit Choice LLC gathers different types of information: (1) information that users submit to us; and (2) information that is collected automatically about usage of the App.
1. Information You Submit to Us 
Users to the App may provide personally identifiable information, such as email address, name, diet habits, mailing address, and credit card information when making a purchase.
2.  Information Collected Automatically About Your Usage of the App 
The App also gathers certain information automatically and stores it in log files. This information may include internet protocol (IP) addresses, browser type, internet service provider (ISP), referring/exit pages, operating system, date/time stamp, and/or clickstream data. We may use this information to improve services, marketing, analytics, and App functionality.
Cookies
A "cookie" is a small piece of data that a website stores in a designated file on your computer, smartphone, tablet or smart tv. Cookies are commonly used to store usernames and/or passwords to facilitate access to the site. Cookies can also be used to store user preferences, login dates and times, and content viewing history. Cookies are sometimes used to store basic information about the user's or your computer's browsing habits, up to the point, as the case may be, of being able to recognize you. When you visit a website, that site can access that information which it stored in a cookie. Cookies make your online experience easier and more personalized.
Our site's servers automatically identify your computer by its Internet Protocol (IP) address (a unique string of numbers that is assigned to your computer by your Internet Service Provider) each time you access the site, and maintain logs of the specific content on the site that you access. Our servers also record various information pertaining to your computer configuration, including the Web browser software you use, the resolution settings of your monitor, and the website from which you were referred to us, if any. We use this information anonymously to help us determine what is the most beneficial for our users and how we can create a better overall user experience.
You can allow, block or delete cookies installed on your computer by setting your Internet browser options. If you block them, certain services that require their use may not be available to you. Below are links to information on how you can activate your preferences in the major browsers:
•       Safari
•       Safari for IOS (iPhone, iPad)
Please be advised that when Cookies are disabled or rejected, you may not be able use the Member Services or experience the full functionality of the site. 
Use of Information Collected by Us
We use personal information from the users for a number of purposes, including:
to provide users with products, services, or information related to the App and/or KetoBody products;

to process, or in connection with, any payments or transactions that users authorize;

to verify that any credit card a user submits is valid and active;

to send service-related communications to users about the App and/or KetoBody products;

to respond to users' inquiries;

to deliver marketing communications or promotional materials that may be of interest, subject to other terms of this Privacy Policy;

to generate and analyze statistics about usage of the Site (e.g., to determine the demographics of our visitors);

for internal business purposes (e.g., to analyze and manage our business, to allow us to better tailor the App to visitors' needs);

to customize the user experience on the App; and

to detect and protect against fraud, infringement, or other violations. 
We also may aggregate, anonymize, or merge any of the information we collect through the App or elsewhere for these purposes, except as expressly stated otherwise in this Privacy Policy. 
Sharing of Information Collected by the Site 
We may share the information we collect from users with the following third parties, for the following purposes:
Affiliates and Service providers: (a) credit card processing companies to process payments for goods and services and to verify that user credit card account is valid and active; (b) e-mail service providers to send out e-mails on our behalf; (c) sales partners to sell our services; (d) data partners to process data on our behalf (e.g., removing duplicate information, analyzing data, etc.); and  (e) marketing partners who may market our products for us and provide analysis of such marketing efforts. These affiliates and service providers will have access to user information as needed to perform their functions on our behalf, but we do not permit them to use your information for other purposes. In addition, apart from the circumstances described above, we will not share credit card information with any third parties without prior informed consent from you;

Third-party marketing companies: to send users selected marketing, other than Sensitive Information (defined as a credit card number, financial account number, Social Security number, driver's license number, or credit score). These businesses and third parties may include: (a) providers of direct marketing services and applications, including lookup and reference, data enhancement, suppression, and validation vendors; (b) e-mail marketers; (c) telemarketers (where permitted by applicable law); (d) text-message-based marketers (where permitted by applicable law); (e) direct marketers; and (f) online advertising networks. While we strongly encourages these third parties to adopt responsible approaches to online marketing, we are not responsible for their information practices, which are governed by their respective privacy policies, which may differ from this Privacy Policy;

Other Third-parties: (a) social media companies: when the users access certain features or buttons that allows them to login with their social media credentials to our online services, they will share information with other social media companies, such as the fact that they have interacted with us. These third parties may combine this information with other information they may have about the users. These companies are exclusively responsible of the data processing that they carry out in relation with your information when navigating their sites. Additionally, we encourage users to proactively review the corresponding Privacy Policies from these social media companies; (b) business partners: we may establish commercial relationships with other companies aiming to create a broader community able to enrich your experience with our products and services. These third parties may offer the users a broader catalogue of relevant services, products and or eligibility to promotional offers. These companies are exclusively responsible of the data processing that they carry out in relation with your information when navigating their sites. Additionally, we encourage users to proactively review the corresponding Privacy Policies from these companies;   

To any acquiring entity in connection with any sale, merger, consolidation, change in control, transfer of substantial assets, reorganization, or liquidation of Fit Choice;

To respond to a subpoena, court order, or legal process served on us or otherwise to comply with the law;

When we believe that disclosure is necessary to protect the rights of Fit Choice, its parents, subsidiaries, affiliates, joint ventures, or third-party service providers, and each of their respective members, officers, directors, employees, agents, shareholders, co-branders, content licensors, suppliers, contractors, attorneys, and other partners, such as to enforce or apply this Privacy Policy, the Terms of Use, and other applicable Fit Choice agreements and policies; and

To protect the rights, property, or safety of users or others (e.g., by exchanging information with other companies and organizations for fraud protection purposes, by providing information to law enforcement where we believe the Site is being or has been used to commit unlawful acts).
Data Retention
Fit Choice will retain the information that has been collected only for as long as is necessary to comply with the purposes set out in this Privacy Policy. We will retain and use your personal data to the extent necessary to comply with our legal obligations, resolve disputes, and enforce our agreements and policies. We will also retain the information for internal analysis purposes.  
Rights in relation to your personal information
You may change your communication preferences contacting us through info@ketobody.life. 

You can update the accuracy of your information at any time contacting us through info@ketobody.life.  

If you no longer wish to receive marketing and promotional emails, you may unsubscribe by clicking the "unsubscribe" link available in every email that we send. You can also contact us through info@ketobody.life. Please note that even if you choose to unsubscribe or opt out of marketing emails, we may still send you necessary emails related to your products or services from which you will not be able to unsubscribe, unless you definitely terminate your relationship with us. 
For California residents 
If you are a California resident and are subject to the CCPA (California Consumer Privacy Act), please note that you may exercise the following rights: 
The right to know and request from us what personal information has been collected during the past 12 months and for what purposes it will be used. Specifically, information regarding the categories of data processed, the sources from which the data was obtained, the purposes of the processing and/or whether such information will be sold to third parties, and the categories of third parties whom such personal information will be disclosed to. 

The right to delete your personal information where possible. 

"Do Not Sell My Information" meaning the right to object to the sale of your personal information to third parties as mentioned herein. We also inform you that by exercising any of the above rights, you will not be discriminated against or subject to different treatment.
You may exercise your rights at any time and at no cost by: 
Contacting us through info@ketobody.life and specifying the right you want to exercise and identifying yourself. Please indicate in your request what right you wish to exercise, and how you will prove you are a California resident, when applicable. 
Changes to Our Privacy Policy
We may amend or modify this Privacy Policy, from time to time in its sole discretion, effective immediately. If we make material changes to this Privacy Policy, we will notify users by posting the date last updated at the top of this Privacy Policy. Your continued use of or access to the App after any posted amendment or revision to this Privacy Policy constitutes an affirmative acknowledgment and acceptance.
Security
We endeavor to protect all information that we collect from or about users both online and off-line by using reasonable security measures. Unfortunately, no transmission over the Internet is guaranteed to be 100% secure, thus any information that a user transmits to us is done at the user's own risk.
Marketing Opt-out
Where users receive marketing e-mails sent by us or one of our third-party advertisers, users may unsubscribe from these e-mails at any time by following the instructions contained at the end of the e-mail. However, users may receive marketing e-mails in the future if users opt into a different e-mail marketing program. User can always unsubscribe from such programs as well by following the instructions contained at the end of the e-mail received.
You may notify us that you do not wish to have Fit Choice disclose user information to third parties for the purposes of sending marketing offers and promotions by contacting us through info@ketobody.life. 
Links
The App contains links to other websites on the Internet that are owned and operated by third parties. In some instances, these websites may be co-branded and the third parties may be entitled to use our name and logo on their websites. Please be aware that we are not responsible for the data practices of such websites, which shall be subject to those websites' privacy policies. Please read the privacy policy of each and every website that you link to from the App. This Privacy Policy applies solely to information collected by the App.
Contacting the Site
If users have any questions about this Privacy Policy or the data practices of the App, please feel free to contact us at info@ketobody.life. 
All communications with us or our authorized agents may be monitored or recorded.